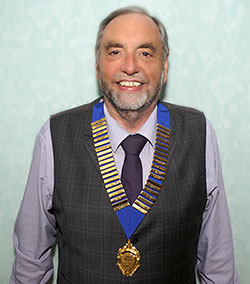 I am delighted that the Agenda Committee and I were able to deliver the LDC Conference virtually again this year. Although I miss, as I am sure many others do, meeting face to face I was encouraged by the number of younger colleagues joining us.
I am very grateful to all our invited speakers who made such great contributions. I was particularly interested in the discussion between the English CDO, Sara Hurley, the Head of Primary Care commissioning, Ed Waller and the GDPC Chair, Shawn Charlwood. It was also informative to hear the clinical perspectives of the two deputy CDOs, Rebecca Harris and Jason Wong.
Steve Mulligan certainly put the concept of sustainable practice on our agendas. I expect this would have been a developing subject anyway but dealing with the pandemic has massively increased the amount of PPE we are using and naturally disposing. The proposers of motions got on board with the new format enthusiastically and this really made the day.
None of us will practice forever and we need to nurture new entrants into our profession, Prof Youngson helpfully highlighted the challenges facing dental undergraduates and those who teach them, and the likely way forward.
Roz McMullan highlighted the necessity of looking after ourselves and our teams at all times, but particularly during the challenges of working in the pandemic.
Details of motions passed can be found here, along with election results and Conference footage.
Those attendees eligible for CPD can retrieve their CPD certificate here.
Congratulations to the following colleagues who were elected to positions:
Mark Green (Chair-elect)
Peter Hodgkinson (Honorary Treasurer)
Jonathan Randall and Alexander Bruce Porteous (Honorary Auditors)
Agi Tarnowski (Conference Representative to the GDPC)
Russell Gidney (Member to Conference Agenda Committee)
Howard Jones (Member to British Dental Guild Board of Managers)
I could not have managed this year without the support and encouragement of the Agenda Committee, Dan Cook, Judith Husband, Zoe Connelly, Leah Farrell, Russell Gidney, Pete Hodgkinson. Alex Cenic who ensures we stay on the straight and narrow and Fiona Feltham whose organisational abilities are boundless. Very importantly I would like to thank all the delegates and observers who gave up their Saturday for the good of the profession.
I am pleased to hand the chain of office to Dan Cook and I know you are in good hands.
Best wishes,
Stuart Allan
LDC Conference Chair 2021
---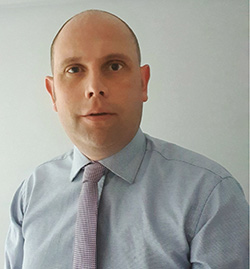 A message from in-coming Conference Chair, Dan Cook
Hello everyone
It is a great honour to accept these chains of office. Thank you Stuart for being at the helm through this unprecedented time.
So where do we start for 2022? As I promised my Welsh friends and supporters, we plan to base next year's conference in Wales. I've worked in Newport for the past 12 years and we hope to deliver an event there; but making any firm plans at the moment is not easy as I am sure you all know first-hand.
I was one of those who pushed for Conference to continue in a digital format throughout the pandemic. I know some of you were not keen on the idea (and perhaps you are still not convinced) but I hope we have managed to bring you along with us. We, as GDPs, need more than ever to have our voices heard.
That said, the hope is to have Conference in person next year if at all possible. Like many of you, I miss the conversations over dinner and a glass of wine, and the wisdom that can be passed down over a cup of tea during the day. I do hope we can bring that back.
Rest assured I will be working alongside the Agenda Committee and our tireless staff from the BDA to do the very best we can. I can only ask for your patience over the coming months.
With kind regards
Dan
LDC Conference Chair 2022